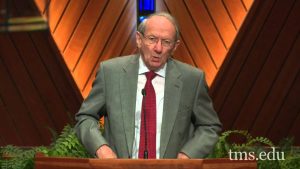 On Sunday 9th October 2016, we were delighted to have Rev. Iain H. Murray come to preach for us. Rev. Iain Murray served as assistant to Martyn Lloyd-Jones at Westminster Chapel between 1956 and 1959 and later also was the Minister in Sydney, at the Presbyterian Church of Australia in 1981. In 1957, he and Jack Cullum founded the Reformed publishing house, the Banner of Truth Trust, for which he remains a founding Editor and Trustee.
Having been in contact throughout the years with the Church and our Minister Rev. Kevin Bidwell, it was a great pleasure to have Rev. Iain Murray and his wife Jean Murray finally meet with us as a congregation this Sunday. We would encourage all hear the gospel preached from these services on our website link to Sermon Audio. Both the Catechism Class, Morning and Evening services are available to listen from the above link.
Our Service times are: 11.00am & 5.00pm each Lord's Day.
For more information, please Contact Us